American Classic Truck Bedwood is based in Sedalia, Missouri
Serving the entire United States and Canada
Superior Quality Custom Hardwood Truck Beds and Classic Truck Parts
Take a look at our available products below
One Stop Shop
We are focused on providing high quality parts, service and customer satisfaction and we will do everything we can to meet your expectations and earn your business.
We Are Your One Stop Shop! for all your truck bed related parts, including Complete Truck beds for many models. We offer high quality oak and other hardwood flooring for classic American trucks, including Chevy, Ford and Dodge trucks.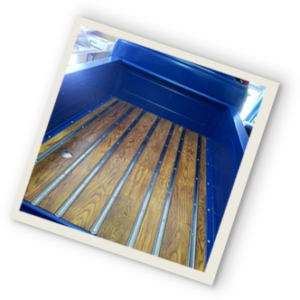 Large Inventory of Bed Parts Including:
Tailgates
Bed sides
Front bed panels
Cross sills
Oak Bed Wood
Bed strips in polished and unpolished stainless steel
Complete bold kits for bed strip and bed wood installation
Complete truck beds (Made here in the USA)
Look around our website and if you have any comments or questions about our parts, please feel free to contact us.
Contact Us